Dapat Tularan! Lacson Resolution Exalts Hero Cop Jason Magno's Selflessness
December 9, 2019
December 09, 2019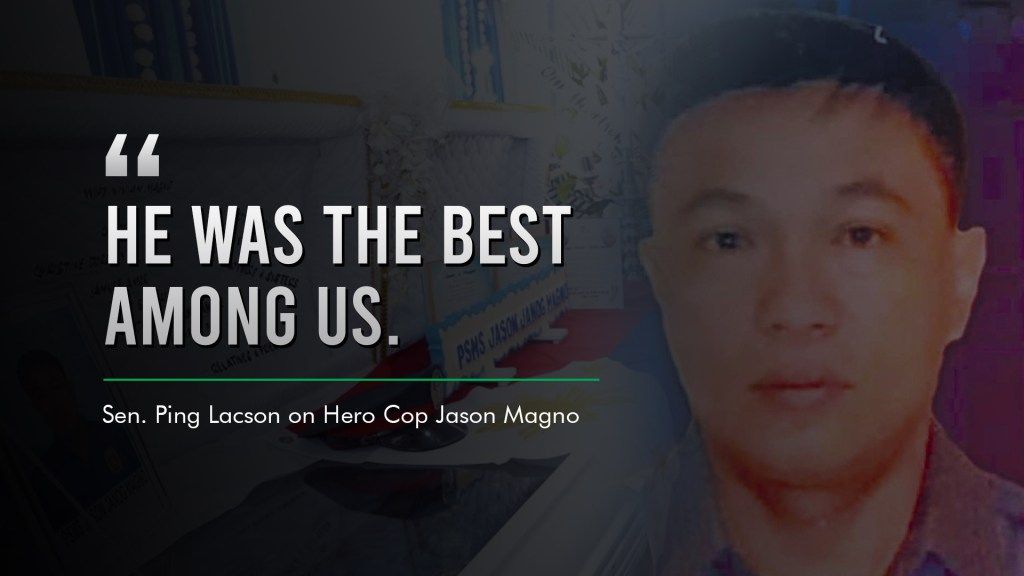 December 9, 2019 - The selflessness showed by the late Police Senior Master Sergeant Jason Magno, who shielded with his own body a grenade in order to save innocent lives in Misamis Oriental, should be emulated not only by the Philippine National Police but by the entire country.
On this note, Sen. Panfilo M. Lacson commended and exalted Magno for showing "extraordinary bravery, heroism and instinct" to fulfill his sworn duty "To Serve and Protect," even at the cost of his own life.
"Whereas, this selfless act of Police Master Sergeant Jason Magno should be emulated and recognized not only by the Philippine National Police but by the entire country," Lacson, who headed the PNP from 1999 to 2001, said in Senate Resolution 229, which was filed on Monday.
"He was the best among us. The PNP leadership must lose no time in recognizing this cop's heroism made more significant by his instinct to save the lives of people he may not even know," Lacson said in a tweet last Nov. 30.
Magno, an Explosive Ordnance Disposal specialist of the PNP, along with Police Master Sergeant Alice Balido – both of the Initao Police Station in Misamis Oriental – were the first responders in an incident last Nov. 28, when one Ibrahim Ampaso Basher ran amuck at Initao College and endangered the lives of the students and people there.
Despite Magno and Balido's efforts to subdue Basher, Basher lobbed a grenade at them. Magno instinctively covered the grenade with his own body before it exploded.
"Had it not been for his bravery, heroism, and instinct to save lives, students, teachers, as well as his fellow policemen would have perished on that fateful day," Lacson said in his resolution.
Lacson also noted Magno, who entered the police force in 2000, had received various medals from the PNP such as the Medalya ng Kagalingan, Medalya ng Kasanayan, Medalya ng Papuri, Medalya ng Paglilingkod sa Mindanao, and Medalya ng Paglaban sa Manliligalig. PNP Officer-in-Charge Police Lieutenant General Archie Gamboa recently awarded him posthumously the Medalya ng Katapangan.
*****