Did Sen. Lacson abandon the pension and gratuity funds of MUPs as some claim?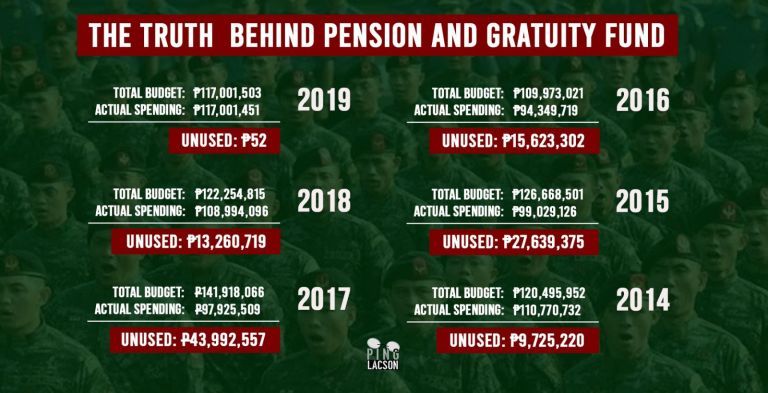 ❌LIE: "Sen. Lacson did not act on the pension and gratuity funds of MUPs."
✔️TRUTH:
1. There are enough funds for the benefits of retired members of the police, military and other uniformed services. From 2014 to 2021, a budget was set aside for this, but a large part was not spent.
2. Sen. Lacson made efforts to set up a mechanism for the pension of MUPs. He held Senate hearings on the matter in October 2020, February 2021, and May 2021.
3. In 2017, Sen. Lacson and then Sen. Gringo Honasan authored Senate Joint Resolution No. 1 to increase the pay of MUPs. This was approved by President Rodrigo Duterte as Joint Resolution No. 1 in 2018. The resolution increased the base pay of MUPs in the government, and provided for the increase of the MUPs' monthly retirement pay. In 2019, pensions became at par with the pay increase received by pensioners' active counterparts. The indexation of pension benefits over 200,000 retirees — excluding Senator Lacson, as he vowed in good faith not to avail of the incremental increase in pension for the duration of the 17th Congress.