Did Sen. Lacson delay the P3.757-T budget for 2019 as "vendetta" vs Speaker Gloria Arroyo?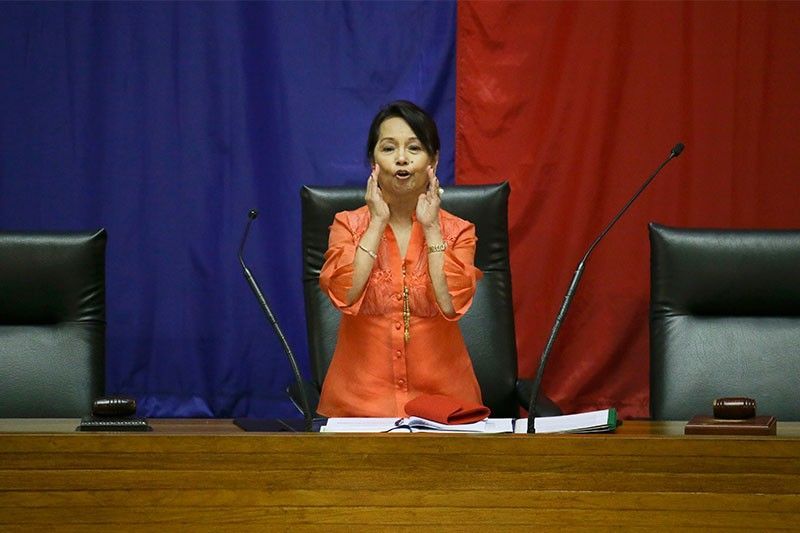 ❌LIE "Sen. Lacson delayed/held the P3.757-trillion budget for 2019 hostage due to his "vendetta" against House Speaker Gloria Macapagal-Arroyo."
✔️TRUTH:
1. Sen. Lacson's actions are not about any congressman or senator. Rather, his actions are about his crusade against the pork barrel system and about the national budget, which is the lifeblood of our country.
2. If there is any vendetta involved, it would be against the insatiably greedy politicians, "(sa mga) ganid at walang kabusugan sa pera ng mamamayang Pilipino."
3. Sen. Lacson already made peace with Speaker Arroyo. They shook hands while taking part in the bicameral conference committee meeting to tackle the National ID bill in May 2018.
4. Sen. Lacson made it clear that while he has "forgiven all my tormentors for the past nine years under (Mrs. Arroyo's) administration," and that he and Mrs. Arroyo are at peace with each other, "there's no saying I will not also [criticize her] kung may nakikitang against my advocacy."
5. Sen. Lacson has also spoken out against other personalities involved in pork and other wrongdoing, even those who he considers friends.
6. Sen. Lacson raised questions about the post-ratification tweaks made by the House leadership to the budget bill because such an action would violate the 1987 Constitution's Art. VI, Sec. 26, Paragraph 2: "Upon the last reading of a bill, no amendment thereto SHALL be allowed." Thus, having Senate President Vicente Sotto III sign the bill with the post-ratification tweaks would have made him prone to being charged for falsification.
7. In the case of the post-ratification tampering by the House leadership of the DOH's HPEF funds – where Speaker Arroyo's allies got P25 million while those who did not vote for her got just P8 million, Sen. Lacson got his information from House members who noticed the discrepancy. Sen. Lacson would also learn later that P72.319 billion was slashed from the DPWH's MFO 1 and 2, which covers the administration's "Build Build Build" program. The projects under the MFO (Major Final Output) had already been planned and vetted.