Lacson: Roof Leaks that Reportedly Destroyed Records in PhilHealth Region 1 Office May Not be from Natural Causes
August 22, 2020
Ping Says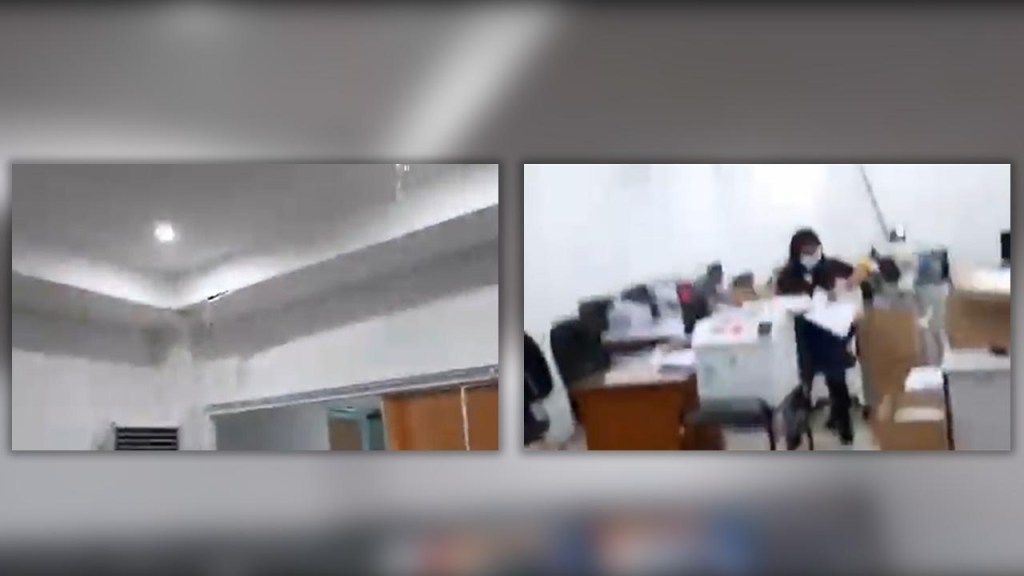 August 22, 2020 - The roof leaks that reportedly destroyed documents and records at the office of the Philippine Health Insurance Corp. (PhilHealth) in Region 1 do not appear to be from natural causes, Sen. Panfilo M. Lacson said Saturday.
Lacson, citing information reaching him, said the leaks occurred in selected areas of what was supposed to be a newly occupied building by PhilHealth, whose personnel moved in only last December.
"There were indications the roof leak was not due to natural causes. The information I got is that there was an inventory of documents when the leaks occurred, particularly at the IT and accounting departments," he said in an interview on DWIZ.
He added the PACC personnel who were examining the records were surprised that the leak suddenly occurred. "A video of the incident shows the ceiling was new. How come there was a leak?" he noted.
Lacson said those behind such acts may eventually find themselves in the same boat as PhilHealth executives who attended the Senate's hearings and tried to cover up shenanigans at the state insurer.
"Some PhilHealth executives who attended our hearings had tried many times to treat us like mushrooms – they wanted us 'kept in the dark and fed with a lot of shit.' We gave back what they deserved. Many people hope they rot in jail," he said on his Twitter account.
"Despite their cover-up efforts, the Senate gathered enough damning evidence in terms of documents and testimonies during our three hearings thanks in large part to courageous PhilHealth insiders, and the Senate leadership wants to share our findings with the task force headed by Justice Secretary Menardo Guevarra," he added, noting malversation of public funds or property alone can net reclusion perpetua if the amount involved exceeds P8.8 million, and perpetual special disqualification and a fine equal to the amount of the funds malversed or the value of the property embezzled.
Meanwhile, Lacson said the Senate Committee of the Whole will turn all the evidence and records of the Senate proceedings to the task force headed by Secretary Guevarra, and is working overtime to come out with a committee report the Senate President Vicente Sotto III is expected to present in plenary early next week.
*****