'Masyadong Mahalay': At the Hearing on Corruption and Recycling of Drugs
October 03, 2019
Committee Reports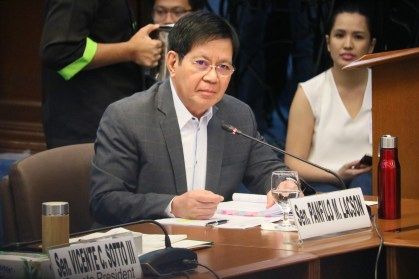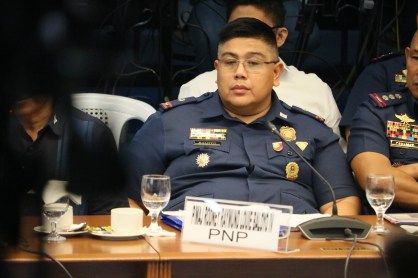 Sen. Lacson moved to have P/Maj Rodney Raymond Louie Baloyo IV, relieved head of Pampanga police intel branch, cited in contempt after finding inconsistencies in his testimony. "I move to cite in contempt of the committee Maj Baloyo… Pag nagsisinungaling ka, pag inulit ang tanong, iba ang sagot mo. Magkakabuhol buhol ka pag hindi totoo ang sinasabi mo."
Before his motion, Lacson told Baloyo they were observing his demeanor and found him tentative. "We're trying to observe your demeanor. When you reply, kung tentative ka, ininisip mo ano sasagot mo. Pag ganyan ang sagot, hindi totoo; iniimbento pa lang." Also, PO2 Anthony Lacsamana belied Baloyo's claim that Baloyo ordered Lacsamana to conduct surveillance on the area to be raided. "Mr. Chairman, kung sakali nakikinig kayo sa salaysay nito walang totoong sinabi nito inuubos niya oras ninyo," Sen. Lacson remarked.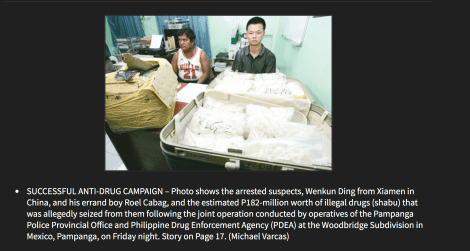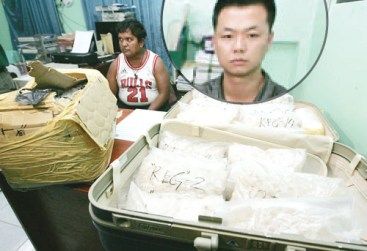 Also at the hearing, Sen. Lacson presented Baloyo with a photo of Ding Wenkun, supposedly the man arrested in the 2013 operation. But the three policemen who Baloyo said turned over the suspect to him denied doing so.
TECHNICAL MALVERSATION in INMATES' SUBSISTENCE ALLOWANCE?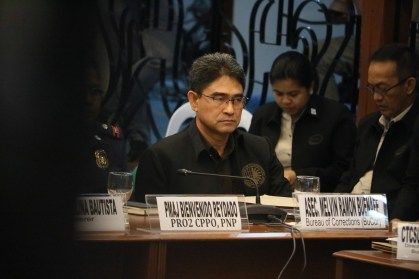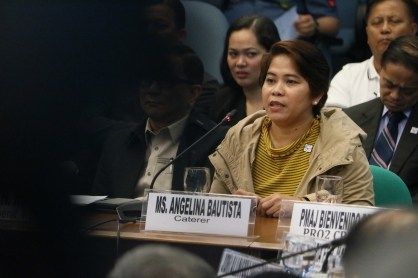 Sen. Lacson questioned why inmates at Bilibid are still being given only P39 worth of meals a day, when the 2019 budget increased their subsistence allowance to P70 a day. "Bakit papakainin mo preso P39 a day na meals, bayad na binibigay ng gobyerno ay P60, at least noong 2018, increased to P70 in 2019. Di ko ma-reconcile bigay nyo preso P39 a day worth of meals. Saan napunta ang balance? Subsistence allowance yun eh… I assume DBM would release to you the corresponding budget P60 per day per PDL. Saan napunta ang diprensya ng P21?"
Lacson said not giving the inmates the full P60 a day may be tantamount to a criminal offense. "Ni-realign ninyo. Sabi nga ni (Sen. Francis Tolentino), baka madale kayo sa technical malversation."
P1-MILLION MONTHLY 'BRIBE' FROM SUBSISTENCE ALLOWANCE: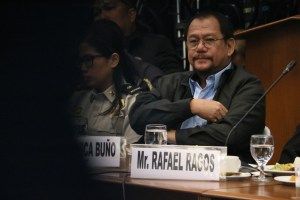 Former BuCor OIC Rafael Ragos said the NBP director would get P1 million a month from the subsistence allowance. Lacson remarked: "Hindi napupunta sa sikmura ng preso ang napakababa na P39 instead of P60, tapos kina-cut pa rin!"
Sen. Lacson said that with the difference of P21 per day per PDL, the government should have 'saved' some P360 million. "Pag compute natin na nabawasan ng P21 kasi P39 (per PDL per day) lang, maka-save dapat ang gobyerno, mga P360M. Hindi ito budget hearing pero baka pwede i-amend na bawasan ng P360M. Kasi kasya pala ng P39."
"DI MO BA NAISIP NA MAHALAY?':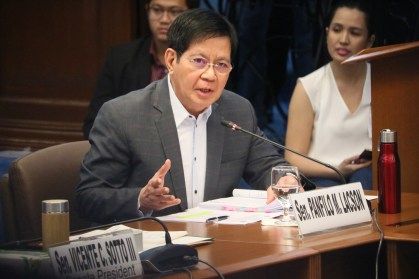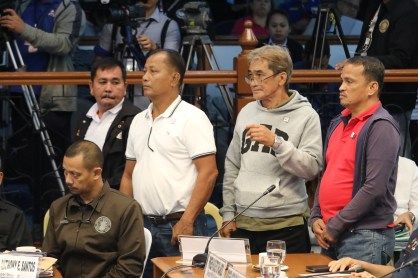 Meanwhile, Sen. Lacson questioned Atty. Fredric Santos why he notarized documents of bidders for catering services, when he is an NBP insider. "It's bad enough taga-NBP ka. It's worse dahil BAC ka. Ikaw pa nagnonotaryo. Di mo ba naisip na mahalay?"