SPEECH OF SENATOR PING LACSON Announcement of Candidacy for President
September 07, 2021
Presidential Elections , Ping News , Presidential Elections , Speeches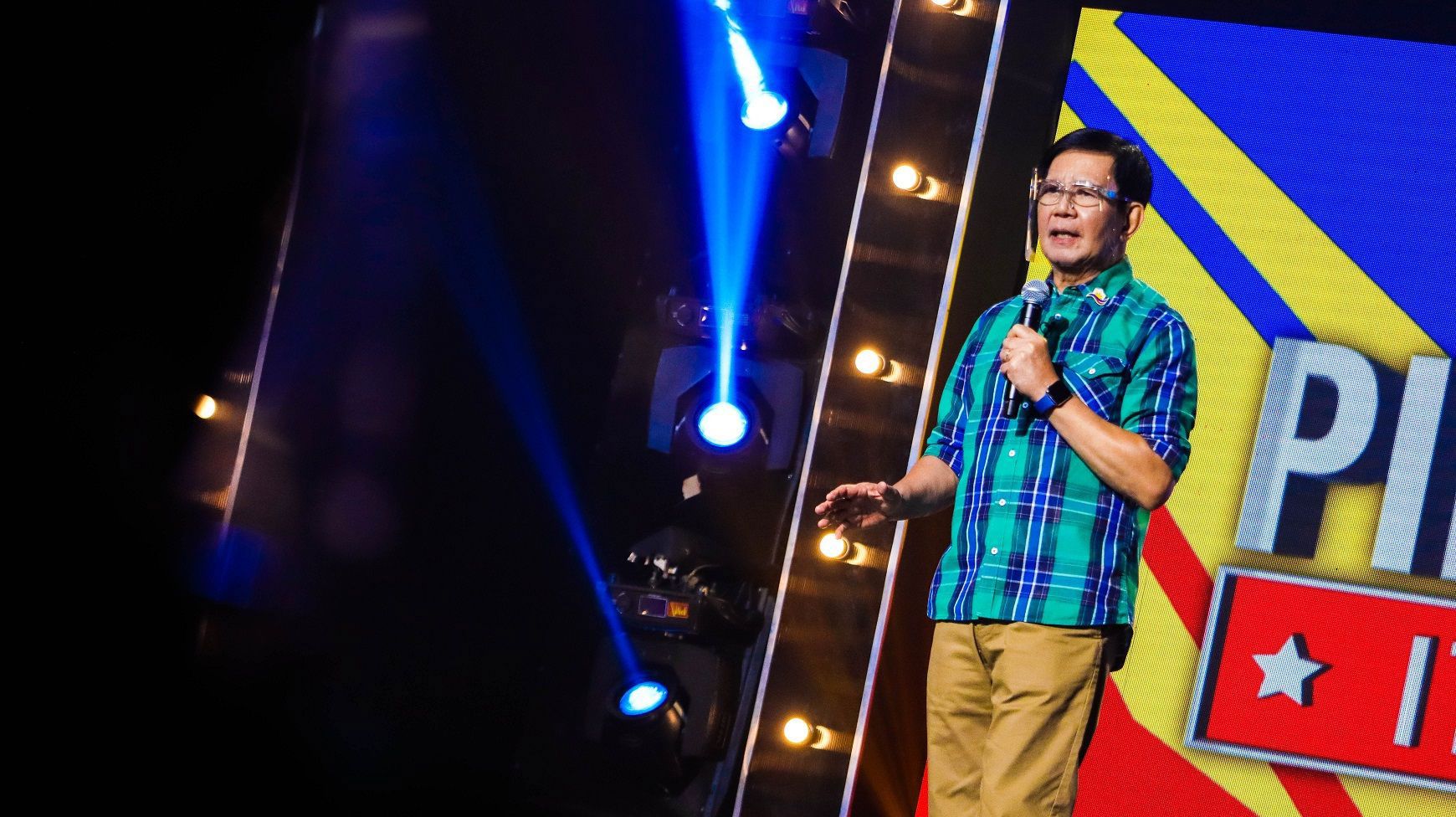 September 8, 2021 - In his 6th and final State of the Nation Address last July 26, President Rodrigo Duterte admitted that he was wrong to think that leading the country is as simple and easy as leading Davao City.
There is no debating with the truth. We cannot allow wrong assumptions to affect our nation's future
In the midst of the pandemic:
The country is drowning in debt; many lost their jobs because of business closures; the number of poor Filipinos has increased and so has the sector of people who have gone hungry; corruption is rampant; illegal drugs are still prevalent; some parts of our territory in the West Philippines Sea are gradually disappearing.
These are just some of the biggest problems which cause despair among Filipinos.
Truly, the challenges that the next administration will face are no joking matter.
Between me and Senate President Sotto are more than 80 years of honest, dedicated, and competent public service.
We have the proven Competence, Integrity, and Courage to lead the country so we can rise from the rut we are in.
It is a great challenge but we need to restore the trust of our people in the government and in the leaders of the country.
I could not stress it enough — The right leaders must exemplify "Leadership by example" — not by words, but by actions. No leader can succeed if he cannot practice what he preaches.
We need a leader who will fight for what is right and will fight what is wrong. Hence, the first of our priorities is a stronger response to the pandemic. We have to fill the gaps and correct the wrongdoing.
We have to prepare for sustainable recovery from this health crisis. I have no doubt that with a united citizenry, we will soon see the day that COVID-19 will no longer be a scare.
We need strict discipline in the management of public coffers. There will no longer be swindlers and exploiters, whether close friends or strangers. There should be only one standard for everyone to follow and enforce. There are no sacred cows among those who will profit from the government.
We should distribute the resources to the various parts of the archipelago. Local government units must be given bigger roles and responsibilities and more autonomy in nation-building, but with greater accountability. The National Government will be their Big Brother watching over their shoulders not only to help and guide them towards development, but also to make accountable those who will have shortcomings or excesses.
A little more patience. It is not long before we recover.
As we speak, we are in the process of drawing up a roadmap or a master plan that will serve as our platform of government that we intend to present to our people. After all, at the proper time, it is you who will decide if we are worthy of your trust in leading our nation.
We are nearing the crossroads of our nation's modern history — and we cannot afford to choose the wrong direction in charting the course of our nation in the next six years.
Having said all that, with all your help and cooperation, this is where Tito Sotto and I intend to steer our country:
FROM DESPAIR TO HOPE…
FROM APATHY TO EMPATHY…
FROM FEAR TO TRUST…
FROM POVERTY TO PROSPERITY…
FROM SELF-PITY TO DIGNITY…
THE FILIPINO DESERVES NO LESS.
*****