Were retired MUPs denied their pension increase in 2019 because the Senate slashed the Pension and Gratuity Fund?
Truth Against Lies
September 23, 2021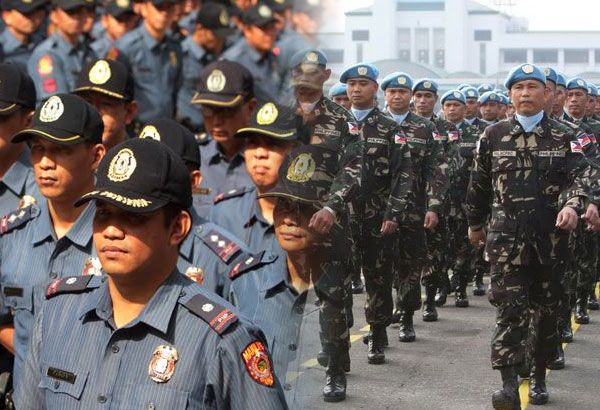 ❌LIE: "Retired military and uniformed personnel may not get their pension increase in 2019 because the Senate slashed the Pension and Gratuity Fund."
✔️TRUTH:
1. The Pension and Gratuity Fund allocation in the 2019 budget is P117 billion, higher than the P108.9 billion that was actually used in 2018. The PGF budget for MUP pension in 2019 is P77 billion, higher than the P71 billion in 2018.
2. If there is any shortage in the 2019 PGF, the President is authorized under the Constitution to augment it from other sources like the Miscellaneous Personnel Benefit Fund (MPBF), which has P43 billion in unused funds as of December 2018.
3. Sen. Lacson sought to increase the Pension and Gratuity Fund in the 2019 budget by P876.42 million to fund the additional P15,000 increase in old-age pension of 4,869 senior veterans. Also, Sen. Lacson and Sen. Gregorio Honasan II co-authored the Senate Joint Resolution authorizing the increase in the base pay of military and uniformed personnel in the government, and for other purposes. This was approved as Joint Resolution No. 01, signed by President Duterte.
4. The cut in the 2019 PGF under the Special Purpose Fund by the Senate finance committee under Loren Legarda was due to unutilized funds in last year's allocation: In 2018, P122.2 billion was allocated for PGF but P13.3 billion of this was not used.
5. The Department of Budget and Management announced the release of pension requirements of retired MUPs under the AFP-GHQ, PNP, BFP, and BJMP in June 2019. "Accordingly, the recently released amounts already include the adjustment of the pension of the retired MUPs as indexed to the base pay scale of MUP in the active service covering the period June to December 2019 based on the available funds as certified by the Bureau of the Treasury," the DBM said. The DBM said appropriations have been released for the legislation: P29.9 billion for the AFP-GHQ, P21.7 billion for the PNP, P1.9 billion for the BFP and at least P731 million for BJMP.