On Sec. Duque's Promise to 'Rectify' PhilHealth's Circular on IRM for COVID-19 HCIs
August 19, 2020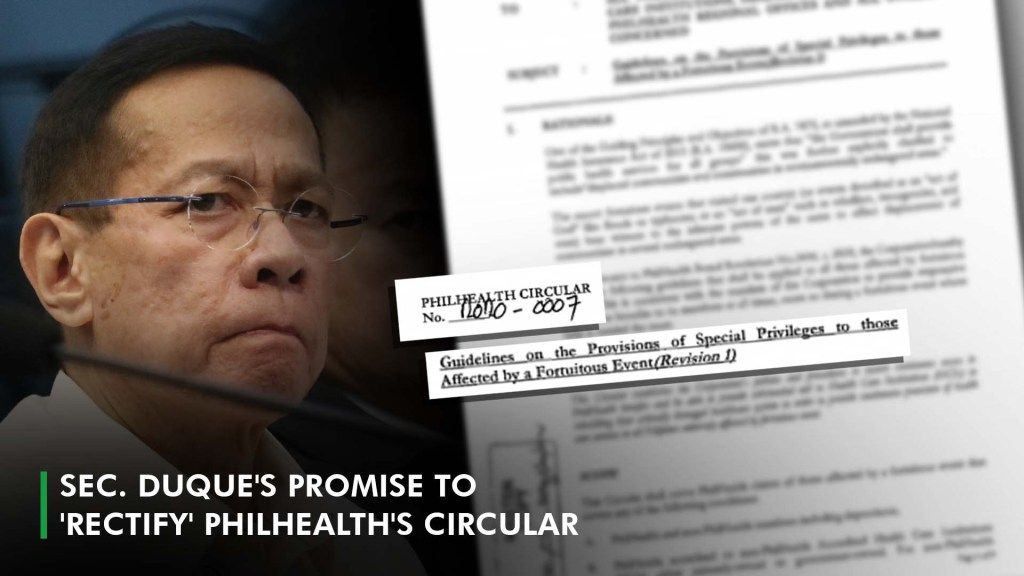 August 19, 2020 - More than rectifying the wrong implementation of the IRM Circular 2020-0007, the accountable officers of PhilHealth who were responsible for the advance payments worth billions of pesos from March to July made to unauthorized HCIs like dialysis centers, maternity care providers, etc., should be made criminally and administratively liable for malversation of public funds (or property) under Art. 217, Chapter 4 of the Revised Penal Code as amended by Sec. 40 or RA 10951, which carries the penalty of reclusion perpetua if the amount involved is in excess of P8.8 million.
The evidence supported by official documents and testimonies provided by resource persons who testified under oath so far gathered by the Senate Committee of the Whole during the three weekly hearings are enough to indict people responsible directly or otherwise.
Without tough punitive action against those involved in such shenanigans, we may never see the end of the vicious cycle of corruption that has plagued PhilHealth.
*****